---
---
The Japanese Daruma Doll is a popular tradition in Japan which symbolizes hard work, determination, and achievement. The traditional doll has two blank eyes and as when beginning the journey to complete your goal, you paint in one eye. Once you have managed to achieve what you set out to do you can paint the other eye shouting to the world "I DID IT!" There is no cooler way to set a goal and show that you achieved it.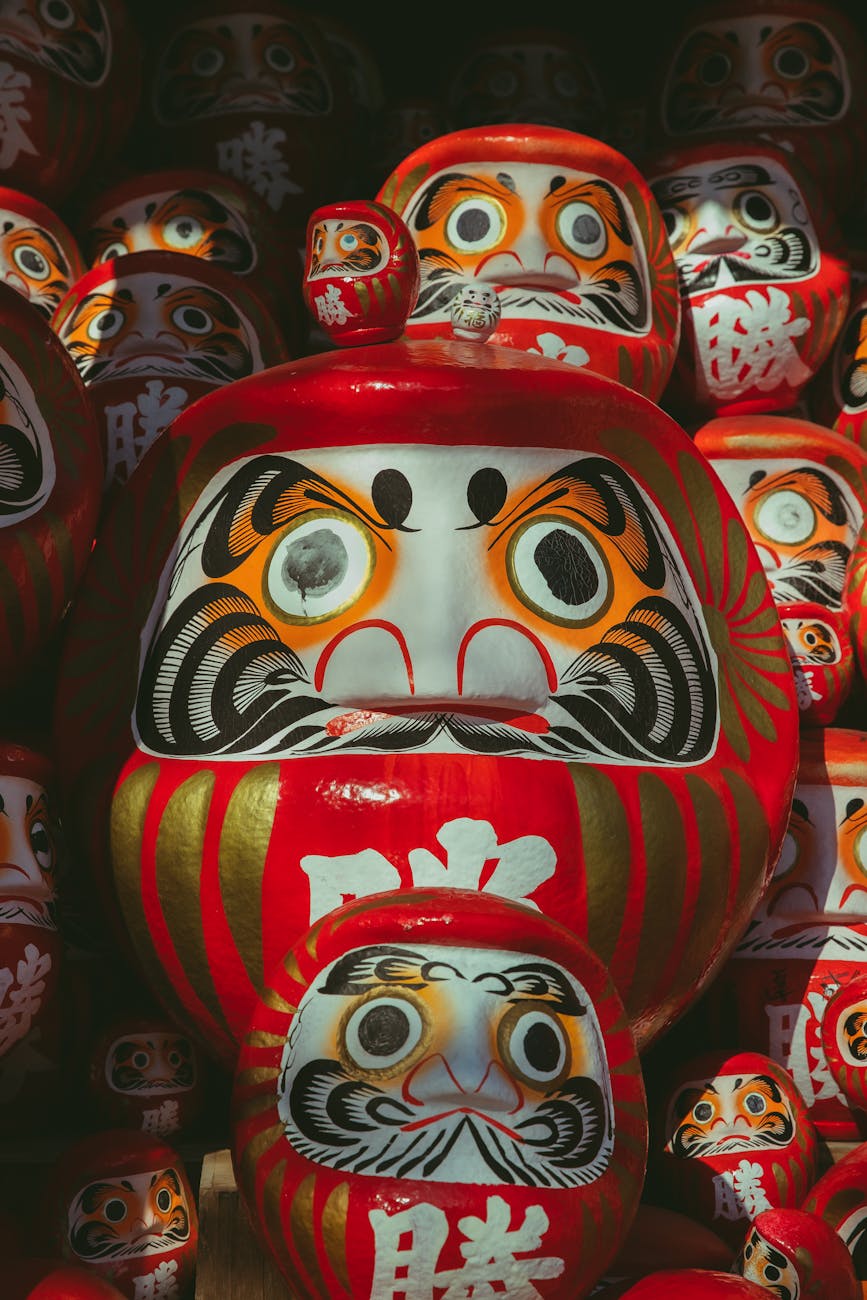 Choose from three vibrant colors to match your personality or goals
Red
- The Traditional Daruma Color 
signifying energy and good health
White - Purity
Our Daruma are hollow with a slot in the top where you can keep
written wishes on paper to be kept inside your Daruma. Daruma are a popular gift for any occasion, such as Birthdays, Weddings, and More!
While Daruma are traditionally made of wood or paper, we specifically offer ceramic Daruma with a durable enamel finish to make sure they survive international shipping to anywhere across the world and can last a lifetime.
When you're feeling down and out, need a boost in creativity, or a simple motivation pick-me-up, the Japanese Daruma doll is here for you! This adorable and unique creature will help you reach your goals and get inspired to do so. Pick one up today!
Bringing Japan to you... From our home to yours
They're very pretty as I expected, and they 've arrived fast.
The quality of the goods is excellent, the painting on the object is without sharpening, neat. I'm happy, I got what I wanted, the goods correspond to the presented pictures. Delivery fast (in St. Petersburg). Thank you, recommend.
Demoro un poco mas de lo normal, pero la espera lo valió, el paquete venia muy bien protegido, los darumas son de cerámica con detalles bien definidos, quedan muy bien de adorno. (alcancías con una apertura debajo para sacar el dinero) Agradecido.