---
---
Want to share your love of Japanese style? Check out these beautiful traditional Kimono. Keep to traditions with one of these floral Kimono. The only real question is where is the best place to show how gorgeous it looks??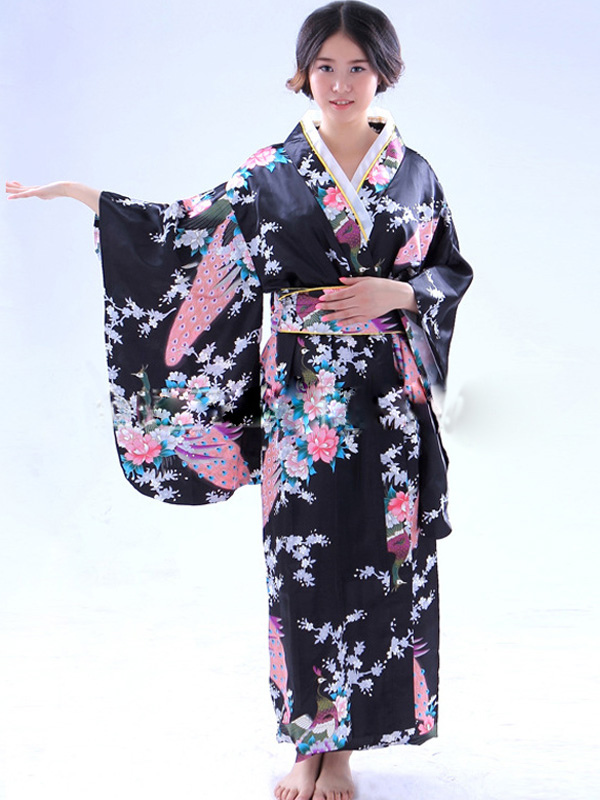 The one size fits all design is perfect for keeping things light and airy on any beautiful day. No need to worry about the perfect fit when wrapping yourself in these Kimonos. There's no need to compromise style for comfort with these Kimono!!
Bringing Japan to you... From our home to yours.

The kimono is a little too small as the picture, but I am 165 cms hehehe The obi is too big :(. The product is beautiful is like the picture I'm happy.
Thank you very much! Very beautiful kimono! Fast delivery-16 days. I had to get this suit by may 20. The order was made on april 24. The seller sent the parcel the next day and i received a kimono by the deadline, even earlier. I'm very happy! This costume i need for the makeup lesson, i will make up in chio-chio-san and put on this kimono. Later, if i get to download the photo. Thank you very much again! I'm very happy! Great seller! 5 + + + +