---
---
A bonsai is the perfect gift to show your love for someone. It's an artful living miniature tree that can be placed anywhere inside the house, office, or outdoors. There are many ways to shape your bonsai to achieve a variety of styles. However, the most popular way is by wiring it.
The Anodized Aluminum Bonsai Training Wire is a must have for any bonsai enthusiast.
Engineered with the perfect stiffness to train your bonsai tree without harming the tree.
Easy to bend and shape to your desired style.
Multiple sizes to suit a range of needs
1.0mm wire is ideal for shaping smaller and newly forming branch structures.
2.5mm wire is a good general-purpose thickness which will work well on most bonsai trees, but may be considered too thin for trunks or larger branches
3mm wire is the most popular thickness for the trunk and larger branches
Purify the air, and maintain your bonsai with one of our beautifully wrapped wire kits. With over 100 types of wire to choose from, you'll never run out of options! If you're looking for a gift idea or just want to improve your technique, we've got you covered. Pick up a wire kit today to get your home or office looking its best.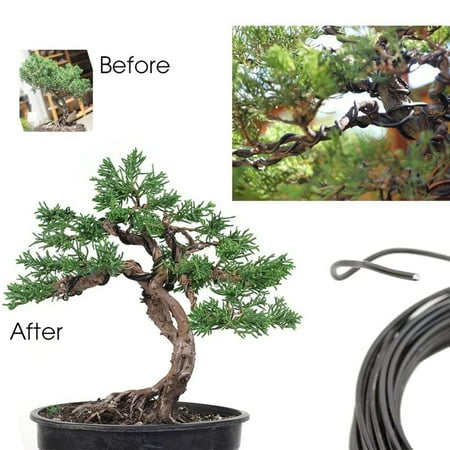 Bringing Japan to you... From our home to yours
All in good condition. Never tried them yet but the quality looks ok.
The wire arrived in the set frame of delivery time, soft, thank you!
Well received, compliant, thank you.